Curriculum
Geraldton Grammar is a unique school in the Midwest offering a Kindergarten to Year 12 learning journey that will tailor the curriculum to the needs of the individual. With a focus on assessment for learning, providing continuous feedback, differentiated learning, the 21 st century skills of collaboration, creativity, critical thinking and communication. Geraldton Grammar School caters for all learners. At all times Geraldton Grammar will use the mandated Western Australian Curriculum as a basis for the curriculum taught across the school. The process of curriculum delivery can be seen in the Teaching and Learning Framework.
Geraldton Grammar School uses a steps approach throughout the school including in the delivery of the curriculum. Early Steps (Junior Kindergarten to year 2), Step Forward (years 3 to 6), Step In (years 7 to 9), Step Up (years 9 and 10) and Step Out (years 11 and 12) are all used in planning an engaging and rigorous curriculum.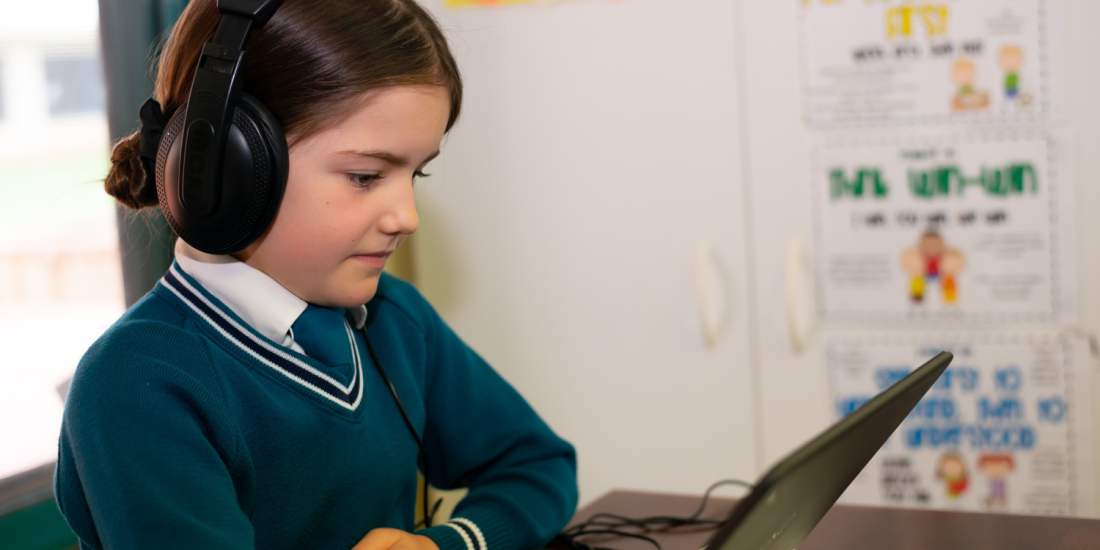 Beginning the curriculum journey in the Early Learning Centre, a Kathy Walker approach is used to engage the students in an active learning journey. This approach to teaching personalizes learning so as to foster students that can think for themselves, create and imagine whilst still being strong in literacy and numeracy. The students build resilience and sense of self as they navigate the mandated curriculum. As the students move into the Step Forward phase of the learning journey they begin to undertake ERP (Educational Research Projects) to foster cross curricula learning and enhancing transferability.
As students "Step In" to year 7 and the secondary school they will be exposed to a rigorous curriculum that begins to afford the students greater complexity and the first choices within the contexts of the Arts and Design Technologies. Step Up in years 9 and 10 provides students with greater scope and choice whilst increasing the academic rigor required to keep options open in year 11 and 12.
In years 11 and 12, students have the opportunity to choose from a total of 28 different ATAR and General Courses of Study. All the secondary pathways are built upon the strong foundations set in the primary school. The majority of year 11 and 12 students at Geraldton Grammar School undertake an ATAR pathway. Our selection of ATAR Courses of Study ensures students have the opportunity to study a selection of courses that match their own aspirations for tertiary entrance, including any course that is a university prerequisite. Non ATAR students have multiple avenues to achieve their goals including workplace learning and the completion of Certificate courses at TAFE.
Geraldton Grammar School has a close relationship with Central Regional TAFE College and year 11 and 12 students have the opportunity to study Vocational Education and Training Qualification Certificates there, concurrently with their school courses. Other available vocational study modes are School Based Traineeships and Workplace Learning.
Geraldton Grammar teachers review the teaching and learning programs continuously using both formative and summative data. PAT, NAPLAN and WACE data are also used in evaluating curriculum delivery. The continuous cycle of feedback further enhances curriculum delivery and improves student learning.
Geraldton Grammar School is unique in providing a K-12 language program that sees students learning Mandarin from Kindergarten right through until year 12. Cultural Tours and exchanges as well as a strong relationship with the Confucius Institute provide a wonderful language learning opportunity.
Likewise, an extensive music program sees a large number of students undertaking an Individual Music Program adding to the rich tapestry of learning opportunities. The school's bands, ensembles and choirs provide some wonderful opportunities for students to extend themselves.
Finally, the Geraldton Grammar School camps program provides an outstanding opportunity for students to challenge themselves and compliments the curriculum goals of the school. See our Camps Program page for more information.