Early Steps (K-2)
Welcome to the Early Learning Centre
Geraldton Grammar School's vision is to provide outstanding education and a strong sense of community, cultivating people of integrity, independence of mind and a love of learning. We believe this process starts in our Early Learning Centre with the exciting educational programs we have available for our youngest students. We offer engaging programs for 3-year-old junior kindergarten, 4-year-old kindergarten, pre-primary and year 1 and year 2.

Geraldton Grammar Early Learning Centre students benefit from the expertise and resources available in an ELC- year 12 school environment. Our Early Learning Centre offers specialist classes in drama, Mandarin and library.

Students have access to state of the art educational technologies in their classroom, and throughout the primary campus.

INSPIRE
INSPIRE is Geraldton Grammar School's whole primary school approach to social-emotional learning and development. Read all about it on the Wellbeing page.
3 Year Old Junior Kindergarten
Our 3-year-old junior kindergarten program operates two full days per week. Students need to be three years of age before they are able to join our program. Students are eligible to join our program the day after their third birthday, until the 30th June each year.

3-year-old kindergarten is a year of growing socially, emotionally, physically, and intellectually. We offer a dynamic play-based program, planned to cater to the interests and developmental needs of our students.

Students are immersed in a rich language environment and are encouraged to participate in a wide variety of exciting activities designed to capture their imagination and develop their early literacy and numeracy skills.

Integrated learning is a major focus in the 3-year-old kindergarten program; learning around themes of interest helps students to establish links to concepts across a broad range of learning areas.

The 3-year-old kindergarten centre provides an exciting range of developmental resources and light, spacious, homely facilities surrounded by exciting outdoor playground areas. The balanced program offers each child time for all areas of learning. Students will have time for fun and laughter, concentration and effort, noisy play outdoors, planned indoor and outdoor activities and peaceful quiet time amongst the excitement of a busy day.
4 Year Old Kindergarten
Our 4-year-old kindergarten operates a four-day program. Students need to turn 4 years of age before 30 June in the year they enter 4-year-old kindergarten. Students commence 4-year-old kindergarten in the first term of the school year.

Students in 4-year-old kindergarten learn through play, but also need structured learning situations with programmed goals and outcomes. Therefore we provide a program that challenges student's level of development and provides for their interests. We create play experiences and utilise educational strategies that reflect knowledge and understanding of the development and learning needs of students enrolled in the 4-year-old kindergarten program. Our program features include;

Social and personal learning

The focus will be upon building children's awareness of being members of many social groups, including family, classroom, cultural and community. Learning experiences will focus on developing respect, cooperation, resilience, positive self‐esteem and independence.

Early literacy skills

Our focus in 4-year-old kindergarten is on spoken language and early literacy development. Students will construct, communicate and interpret the meaning for a range of purposes and in a range of contexts as they speak and listen, read and view, and write and share. Language experiences will involve students in learning about the purpose of using language, the patterns and the conventions of language, the concepts of print, phonemic awareness and alphabetic knowledge.

Early numeracy skills

Our focus in 4-year-old kindergarten sees students investigating their environment and communicating their mathematical ideas. Students will develop an understanding related to number, pattern, shape, measurement, position, direction, and sequence.

Health and development of physical skills

Our focus in 4-year-old kindergarten is on gross and fine motor skill development and making healthy choices to foster a sense of wellbeing in students. The learning experiences will contribute to developing student's movement skills and ability to independently make positive health choices.

Pre Primary – Year 2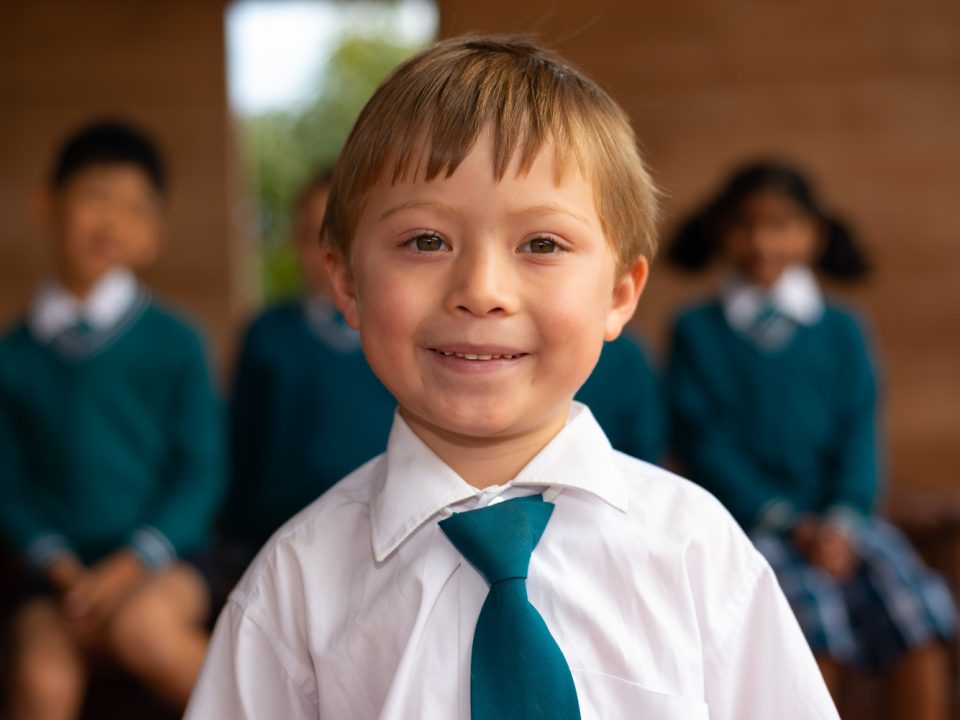 It is an exciting transition to full-time school from our kindergarten programs. The pre-primary, year 1 and year 2 program begins with a community circle, cultivating a sense of belonging to the class group and providing opportunities to enhance social and emotional wellbeing. Next, students spend a busy morning involved in play-based investigations through the Walker Learning Approach. After recess, students participate in dedicated blocks of literacy and numeracy learning where teachers provide explicit instruction to suit student's needs. The specialist teaching program introduced during Kindergarten continues as students expand their skills in the areas of Chinese Mandarin, drama, art and physical education.
The Walker Learning Approach
The Walker Learning Approach is a personalised, investigative play-based approach to learning. It is based on research and curriculum trials implemented by Kathy Walker and her team. The approach uses developmentally appropriate ways of helping to engage children in truly meaningful and relevant strategies that enhance not only literacy and numeracy but motivation and self-esteem. Key features of the Walker Learning Approach include:
Student interests are used as the predominant means for learning experiences alongside explicit teaching of skills and understandings in literacy and numeracy.
Student interests are expanded, scaffolded and supported as a means of ongoing engagement in particular learning areas.
Planning documentation identifies objectives for the children's development in the first instance and in addition, identifies key learning objectives and children's interests as a basis for planning learning experiences.
Observation and documentation by teachers of key skills, needs, strengths and interests of individual children is used to further plan and implement appropriate experiences and set further learning and developmental objectives.