Step In (7-8)
Geraldton Grammar School offers an exciting experience for years 7 and 8 which concentrates on the specific needs of young adolescents.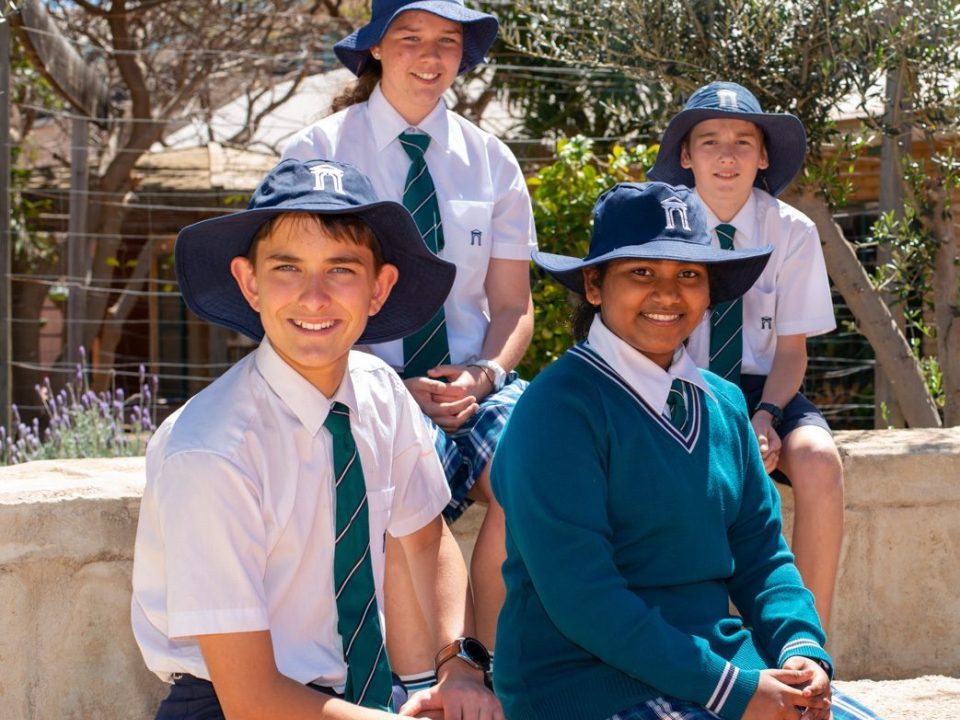 Mr Chad Greenaway is the Year 7/8 coordinator.
The aim of the Step In years is to blur the boundaries between primary and secondary school. We foster our young adolescents' intellectual development and provide experiences that will enable every student to be creative, to solve meaningful problems, to communicate and collaborate with others, to develop habits of thinking and tools for working. The middle school provides opportunities for increased independence and self-responsibility as students transition to senior school and beyond.
Geraldton Grammar School offers a broad curriculum where students can develop their skills, literacy and 21st-century fluencies in a variety of learning areas. All students from years 7 and 8 take the following core subjects: English, Maths, Science, Humanities and Social Sciences, Mandarin, Health and Physical Education and Personal Development Program. Students also study from the following non-core subjects at some stage in their middle school years: Media, Drama, Dance, Art, Music, Technology and Enterprise, Computing, Sport, Outdoor Education and Food Technology.

Our main aim in the Step In years is to give students a wide breadth of experiences so that they can discover what they are good at and where their interests may lie. The processes and skills of learning are often as important as the content at this stage. Inclusive education is a strong aspect of middle school with students extended and assisted.
Students are encouraged to develop appropriate study habits and are supported with scheduled homework and are encouraged to become responsible for their own learning.
Year 7 and 8 school students have many opportunities to develop their leadership skills and are involved in meaningful service experiences and connections to their local, national and global communities.

We have a strong House system with our pastoral care at the core. Co-curricular possibilities include interschool sports carnivals, choir, Country Week, camps week, individual music lessons and opportunities to participate in Round Square conferences and student exchanges.